Baby safety month is an annual observance in the U.S. sponsored by the Juvenile Products Manufacturers Association (JPMA). The goal of this month is to spread awareness about products and practices that can keep babies safe.
Baby Safety at Home
Here are some things you should have around the house to keep your baby safe:
Baby Safety Gates
Little ones are known to wander off at a moment's notice, leaving you to frantically search for their whereabouts in a cold sweat. Baby safety gates will keep your little crawler from accessing the stairs, kitchen, and anywhere else you deem potentially dangerous. Certain gates, however, have been recalled due to safety concerns.
In 2016, IKEA recalled their PATRULL baby gates because the locking mechanism could open unexpectedly, posing a fall hazard to children. Be sure to do your research before buying a baby safety gate to make sure it's been tested in the market and poses no safety threats.
Baby Safety Latches
Similar to the baby safety gates, baby safety latches can keep your little one from opening things they shouldn't. This includes:
Doors, cabinets, and drawers
Toy chests
Toilet seats
Refrigerators
Safe Baby Toys
It's important to vet your baby's toys from all angles before you purchase them. Not only are certain toys choking hazards, but some contain dangerous chemicals. Over the years, dozens of baby toys have been recalled due to having lead paint, which can cause major health issues if ingested. To help you choose safe baby toys, the Consumer Product Safety Commission (CPSC) put together a list of the safest toys for children by age.
Baby Proofing Kit
Instead of buying each piece of safety equipment separately, baby proofing kits are available to help you quickly gather the essential products you'll need to baby proof your home. They'll contain latches, plugs to cover wall outlets, twist doorknob covers, and more. These are available at most major retailers. Apart from kits to help you baby proof your home, there are also kits for nursery purposes — they commonly contain thermometers, pacifiers, and items to groom your baby.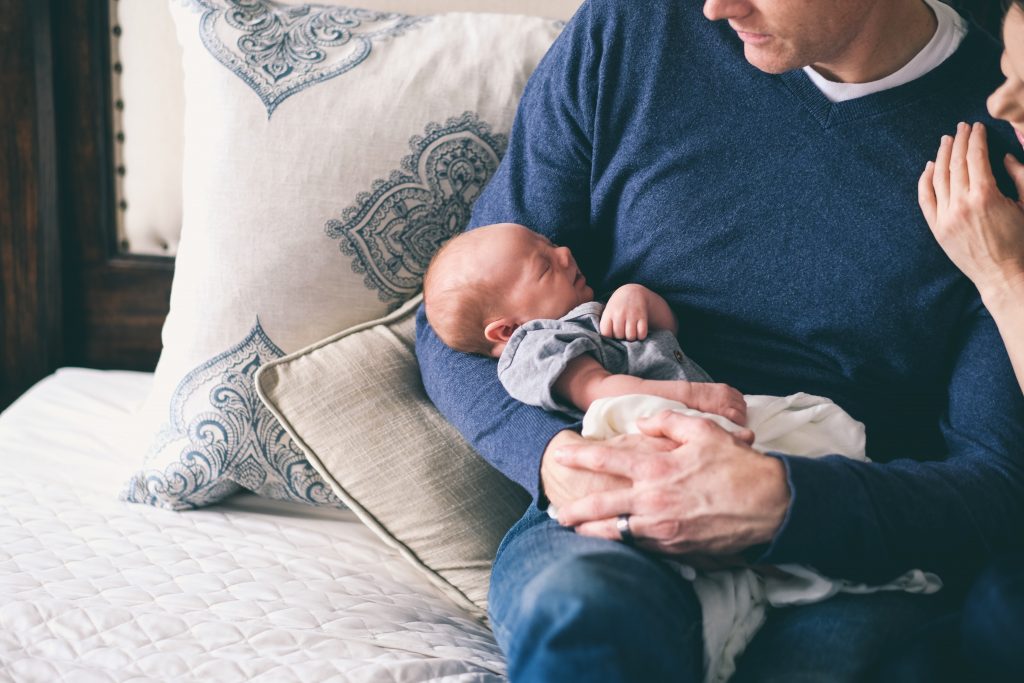 Baby Safety On-The-Go
Here are some products to consider before traveling with your baby:
Safest Baby Car Seat
Choosing the safest baby car seat on the market should be every parent's number one priority. Before deciding on a car seat, check out the list of child seat recalls from the National Highway Traffic Safety Administration (NHTSA) to know which ones to avoid. Many defective baby seats contain choking hazards, sharp edges, or inadequate protections during a car crash. A personal injury lawyer can help you hold the car seat manufacturers liable should your child face any injury, but we hope it never comes to that.
Baby Safety Kit
Whether you face an actual emergency or just need peace of mind while traveling, it's always good to carry a baby safety kit with you. As with the baby proofing kit mentioned above, you can buy a pre-made kit with essential items in it. Or, you can create your own baby safety kit. This can include:
Extra formula (if needed) and clothing
First aid kit for scratches or cuts
Hotel room baby proofing equipment (e.g. latches, wall outlet covers, etc.)
Medicine
Baby safety should always be top-of-mind for new parents, whether it's National Baby Safety Month or not. For more information on keeping your baby safe, check out these tips from the Centers for Disease Control and Prevention (CDC).