Ahhh, yes, the infamous face mask. The once politically indifferent piece of fabric that has recently picked a party, made headlines around the dinner table, and been the cause for division among some of our closest friends and family. All of this fighting, and do we even know if masks work? 
The short answer is yes, and the long answer is…well, the rest of this blog. 
If you're navigating the pandemic with the mindset of being a low-risk case (and are therefore not taking recommended precautions), it's important to remember that ICUs nationwide are at or near capacity, and the more cases escalate, the more getting treatment for the common injury might become inaccessible as well. So while you may be at low risk of serious consequences due to COVID-19, contributing to the spread with reckless disregard for safety leaves you with less access to basic healthcare as well.
The truth is, not all masks were created equal. Some masks effectively serve functions outside of filtration purposes, and being wary of each purpose will allow you to make an informed decision about your face accessory. Below is a comprehensive look at your mask options, the research behind which would be most beneficial to your health and safety, and where you can purchase the mask in an easy and contactless way.
The N95 Mask: 95% Effective
N95 masks are reportedly the most powerful mask, with a 95% minimum effectiveness rate. The double-strapped, air-tight fit significantly reduces the wearer's exposure to airborne particles, from small particle aerosols to large droplets. While n95 masks are extremely useful, these masks have been encouraged by the CDC to be reserved for healthcare providers and essential workers only. Regardless, if you happen to have a box of n95s in the garage you were storing in anticipation for the apocalypse all these years, this wouldn't be a bad time to use it.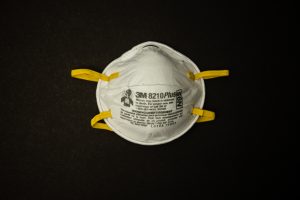 While you can't (and shouldn't) purchase these new for yourself, if your mask budget happens to be bigger than you need, donating to frontline healthcare workers will allow them access to the protective supplies that will ultimately keep us all safe. We recommend doing this if possible.
The Double-Layer Cloth Mask: 79% Effective
Cloth masks are a sustainable, long-lasting face mask option. Wake Forest Baptist Medical Center conducted a study on face mask effectiveness, and found that the best-made cloth masks were more effective than a standard surgical mask. What's most convenient about this type of mask is that you can make it right at home. For maximum protection, using two layers of heavyweight quilter's cotton is recommended, which is both accessible and affordable.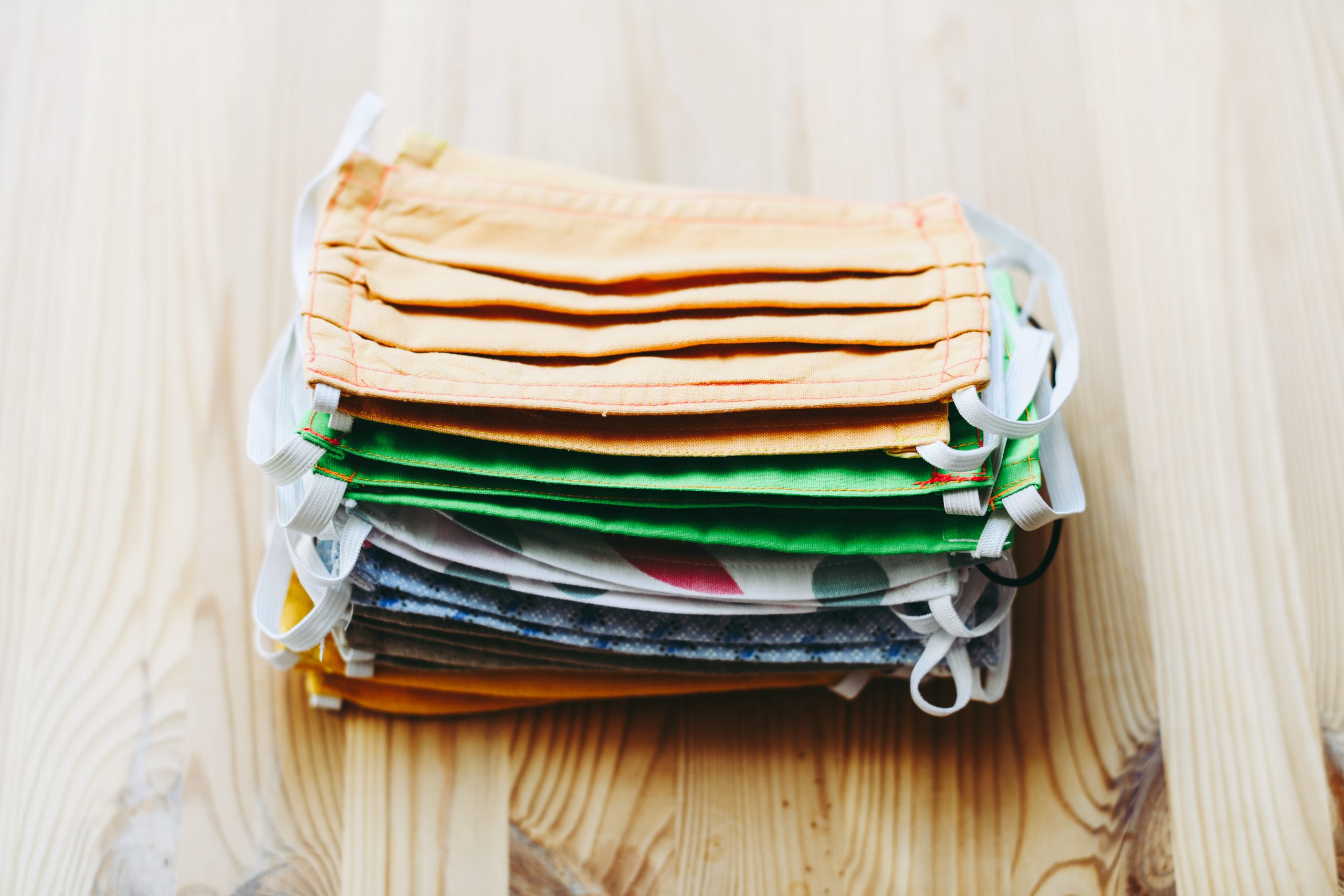 Don't have the time or resources to make your own? This is a great opportunity to support small businesses and purchase from those who already put the mask together for you. 
The Surgical Mask: 62-65% Effective
Surgical masks are loose-fitting, disposable masks best fit for one-time use. Contrary to the lack of accessibility for personal protective equipment in the beginning of the pandemic, a surgical mask can now be found at your local CVS or grocery store. They're cheap, available, and endorsed by the CDC as a sufficient form of protection against large droplets, splashes, or sprays of bodily or other hazardous fluid.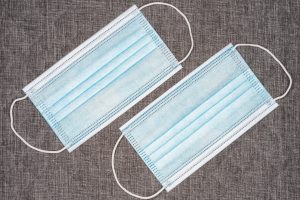 Because the surgical mask isn't the most protective face mask option, we advise you only use one if absolutely necessary. 
The Face Shield: No-One-Knows% Effective
The face shield is regarded by the CDC as an unknown form of protection from the spray of respiratory droplets, and is therefore not recommended for your safety. The CDC does state that a face shield could be effective for eye protection, and therefore contribute to your protection if paired with a powerful face mask. Considering its effectiveness alone remains unknown, we suggest you err on the side of caution and opt out of this option.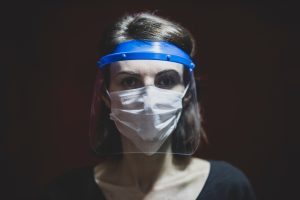 Your Hand: -4,000% Effective
Just wear a mask, folks.