Outdoors isn't typically the first thing you think of when the winter season comes to mind. With the extra vacation time and holiday stress driving some to the brink of insanity, it's no surprise that many choose this time of year to venture outdoors.
What many forget is the winter cold is no joke. People that are planning to venture outdoors need to make sure they're prepared. If you're stumped on how to fully prepare for your winter trip, here are 8 tips to ensure you have a safe, fun and warmer experience.
8 Tips for a Great Winter Outdoors

Pack your car with a winter emergency kit
Car accidents due to harsh weather conditions is very common in the winter. In fact, according to a Louisville car accident attorney, an alarming number of accidents that happen in the winter are due to ill-prepared vehicles. Every year, more than 1,836 Americans lose their lives on snowy, icy or slushy roads over the winter. Luckily, there are things you can do to help drastically reduce the risk of a winter car accident.
Pack a winter emergency bag in your car that contains the following:
A bag of rock salt, cat litter, or sand

Blankets

Sturdy ice scraper and snow brush

Emergency flares or reflectors

First aid kit

Extra windshield wiper fluid

Shovel

Jumper cables

Snow chains

Flashlight & extra batteries
Check the weather conditions and reported hazards
Most national parks and campgrounds have weather condition updates posted on their site. You will definitely want to check these before venturing out. Especially over the winter, some national parks will have closures due to harsh weather conditions. Don't be the fool that drives 8 hours to a national park just to turn right back around. Do your research to know what you're getting yourself into.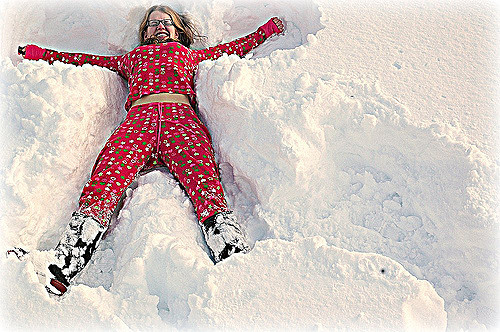 Grab your Long Johns
Thermal garments are so underrated! These things are the best and keep you so warm. When choosing yours, make sure to get an insulating, thermal pair that fits close to your body. You can wear these under your clothes when you go hiking or to sleep.
Layer, layer, and then add some more layers
While you may be tempted to, don't wait until you're cold to start layering up. Make sure to always keep your core covered and warm. This can be with a vest, scarves, beanies, ear muffs and mittens.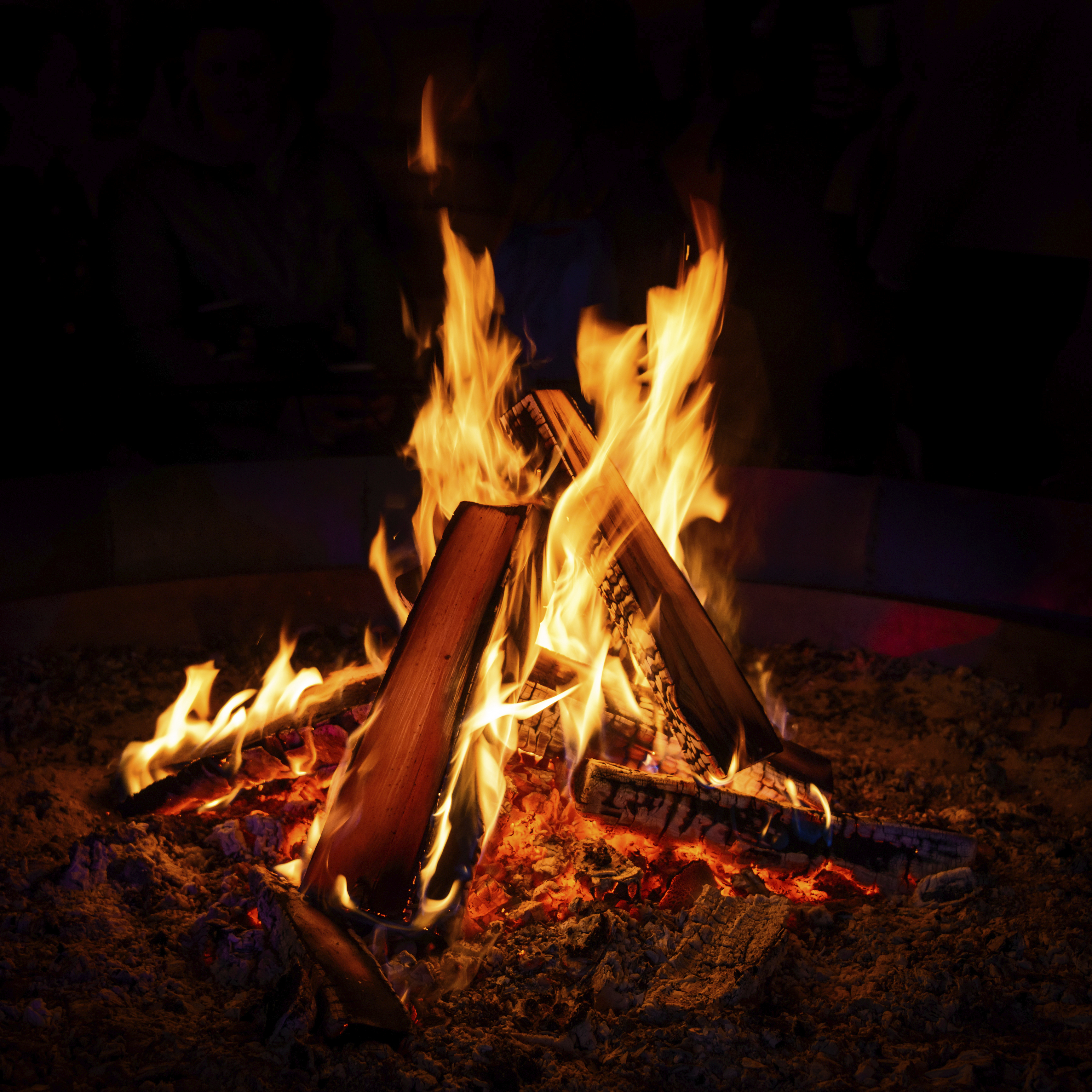 Bring enough firewood
Nothing is worse than the thought of running out of firewood on the first day of your trip. Make sure to not skimp out on the amount of firewood you're bringing. If you're going to a windy area and want to make your life a bit easier, considering grabbing a bottle of lighter fluid on your way up. It'll make starting your fire a breeze.
Prepare for the night cold
Depending on where you go, nighttime cold can get pretty excruciating. If you're car camping, consider bringing a comforter or some kind of down blanket that retains heat well. Down-sleeping bags are also great for tent camping. If you're tent camping, you may want to think about bringing both.
Invest in a good sleeping bag
Particularly for nature-newbies, you really don't know how valuable a good sleeping bag is until you're regretting your decision in freezing temperatures. Cheap sleeping bags are usually a sign that it probably won't retain heat very well. When shopping around, look for bags made out of down material as they'll do a better job of insolation while you sleep. Many excursion stores will have the temperatures each bag can handle listed on display. Don't assume you can "tough it out" with a sleeping bag that lists a higher temperature than where you're going..
Take an insulated, "closed-cell" sleeping pad
This can be a lifesaver for people tent camping in the cold. The separation between the ground by a thermal pad really can make the world of a difference. Some can run a little pricey, but you can usually get a good quality one at an affordable price at outdoor stores like REI.
No matter what you decide, your safety should be of the utmost importance. Make sure you aren't putting yourself in a dangerous situation by heading to a cold destination unprepared.