The beginning of 2022 has flown by and, despite the COVID-19 pandemic, warmer days are near! People are making summer plans, shopping for new bikinis and swim trunks, and planning which weekends they'll be lounging at the pool. We know, we are excited too.
But before you take off to the public pool this summer, there are a few things you should know. In 2016, the Center for Disease Control and Prevention (CDC) released a study that they conducted in 2013 on over 50,000 public pools, hot tubs, water playgrounds, and other treated-water venues in Arizona, California, Florida, New York, and Texas. The results were shocking. They closed one in eight public water sites and one in five children wading pools. Roughly 80% of the settings had at least one violation.
Without further ado, here are 4 tips on how to stay safe at the pool this summer.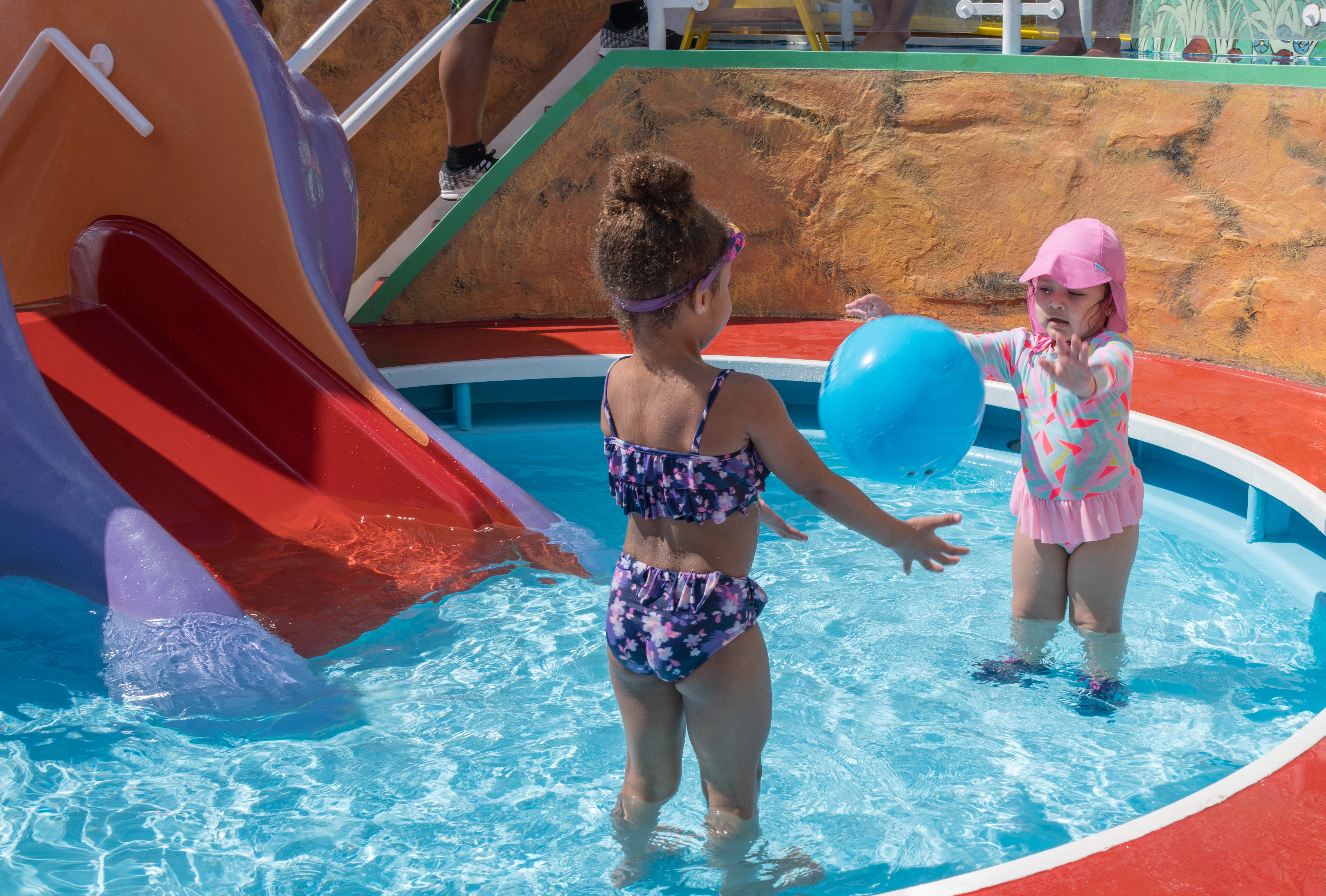 How to Stay Cool and Safe at a Pool
Before we get started, let's quickly cover how you can help others stay safe in the pool.
Don't jump into the pool if you have been suffering from stomach issues. If you have been experiencing diarrhea, it is possible for you to spread it and contaminate the pool. Help prevent an outbreak by soaking in the sun on a pool chair instead.
Similarly, don't urinate in the pool. While many people believe that pee is sterile, it actually isn't. It could spread norovirus and other germs. If you are swimming with little ones, regularly take them out of the pool for bathroom breaks.
Be alert of your surroundings and willing to help others who may look like they're struggling or acting dangerously.
1: Check Inspection Scores
Did you know that many local pools are required to undergo inspections and receive a score that's available to the public? Similar to restaurants and parks, many local health departments come and audit the quality of public pools. You can find inspections and scores online. Take a look at how the Los Angeles county pools are doing here.
If your community pool rating is not listed or found online, you can request one by writing the local or state health department.
2. Check Chlorine Levels
Before diving into a pool, or letting your loved ones dive in, check that the pool has the appropriate chlorine levels. Chlorine is put in pools to help kill bacteria and other germs that may be found in it. It helps keep pathogens low so that swimmers won't get stomach issues, ear infections, and other illnesses.
Many people don't know this, but a clean pool should have little or no chemical smell to accompany it. We often associate the scent of chlorine with a safe pool, but that is not the case.
So can you can you check a pool's chlorine levels? Simply buy a pool test kit that comes with pH strips that change colors when you put them in the water. Certain kits include strips that also allow you to test for bromine, acid demand and total alkalinity. Use the color legend included with the kit to learn how much chlorine the pool contains.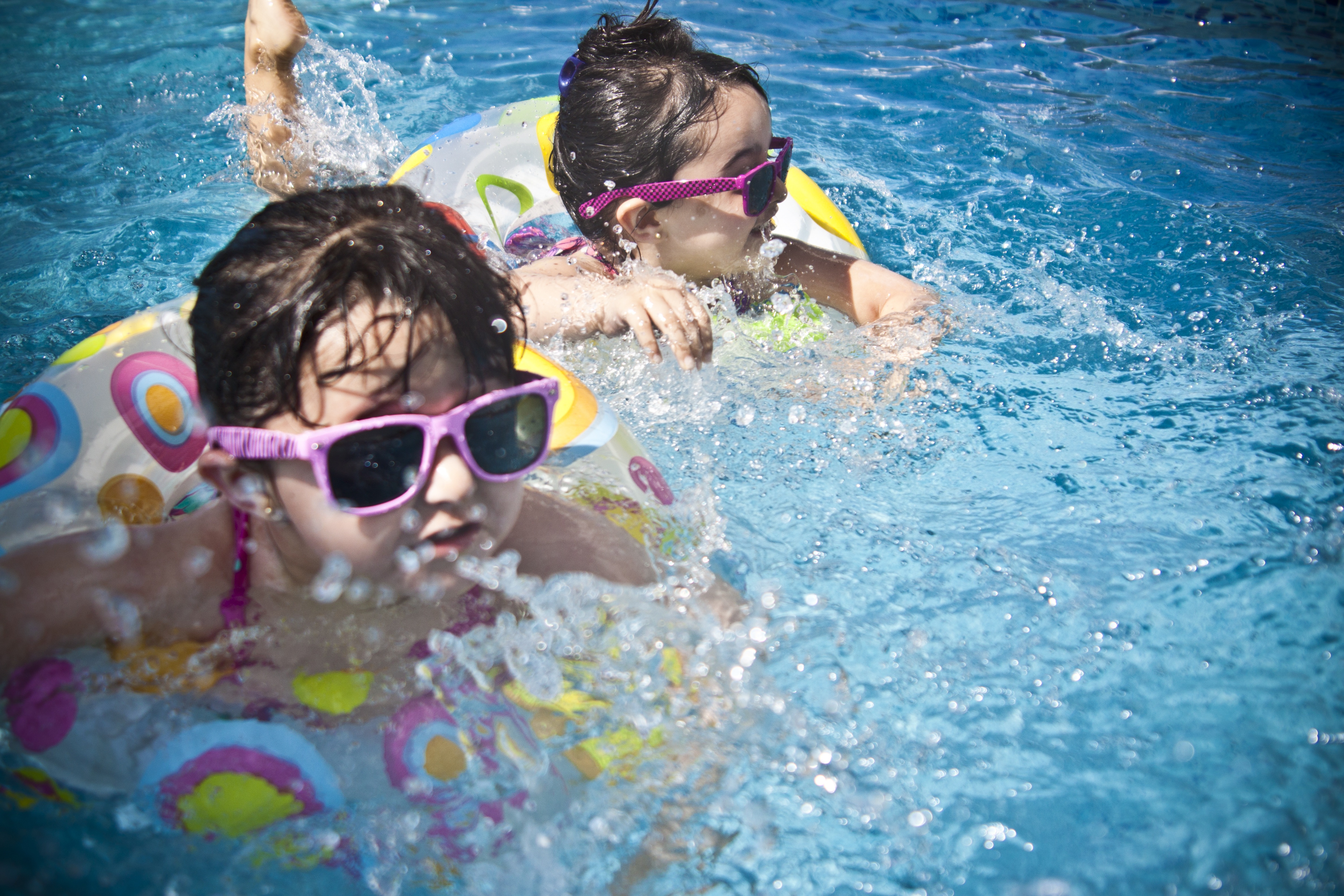 3. Take a Tour of the Pool Surroundings
It is no surprise that many people sustain various injuries while at the pool. There are always numerous kids playing games, running around, and often slipping on puddles around the pool. While slip and fall injuries may seem like the worst possible outcome for a day at the pool, there are other injuries that could turn out to be much worse.
You or your loved ones could sustain injuries due to lack of maintenance and upkeep. This could include loose tiles around the edge of the pool, rusty nails installed in the diving board, electrical defects, and a loose handlebar for getting in and out of the pool. Be sure to take a tour around the premises before you dive in. If you do sustain injuries at a public pool, you should contact a personal injury lawyer for help and guidance on what you should do next.
4. Shower Before & After You Get in A Pool
Our bodies naturally have sweat, dirt, and bacteria. Do your part to keep the pool clean by showering before you get into the pool. When doing this, encourage your loved ones to participate too. This will help keep the pool cleaner for longer.
However, since not everyone rinses themselves off before climbing into the pool, swimmers should shower again after getting out of the pool. This will wash off any bacterias that were picked up while in the pool and could prevent future illnesses and infections.
Staying safe at the pool is the first step to having fun and soaking in the sun.