A new study highlights the most dangerous places for cyclists in the state of Utah. Currently, the state ranks relatively low nationwide among cyclist deaths, but the number of accidents statewide is by no means low. According to the study, done by an injury law firm in Layton, more than 370 bicyclists are injured in the state every year. It also found that nearly 50% of people injured are under the age of 25. Below are the top 5 cities and areas where the most injuries and accidents are happening.
Top 5 locations
The study ranked specific zones across the state and focused on the amount of crashes, serious injury and minor injuries to rank each location. In total it listed 33 locations and ranked them by how dangerous they are, given the history or crashes. Below are a breakdown of the top 5 most dangerous.
#1 Provo- Downtown: The accidents are located mostly on Center street/freedom Blvd. This area totals 70 crashes, and only 3 with serious injuries and no deaths reported. Nonetheless, it's considered the most dangerous zone for bicyclists in the area.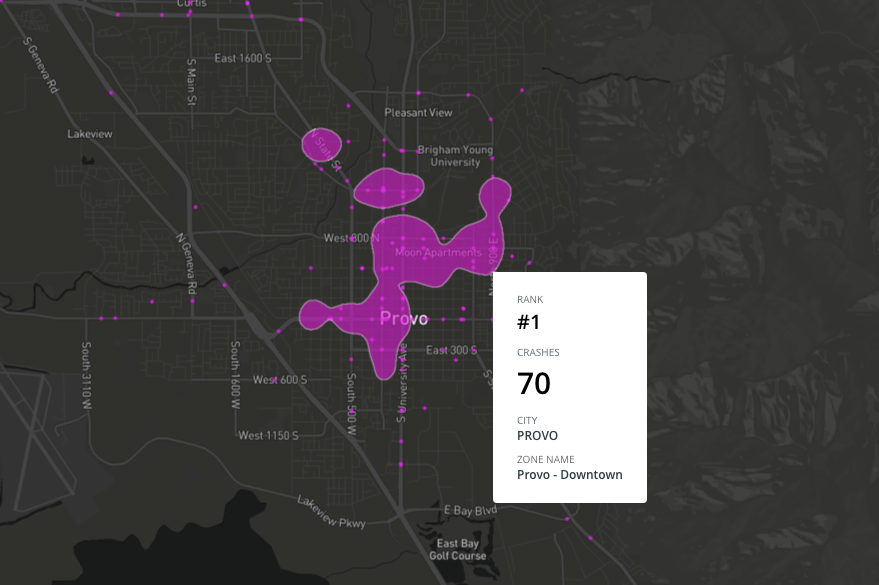 #2 Salt Lake City – Downtown: The center point for collisions is on 200 S/State Street. 77 crashes have been reported with one serious injury and 36 minor injuries and no deaths reported. It's important to note that nearly 50% of accidents resulted in injuries.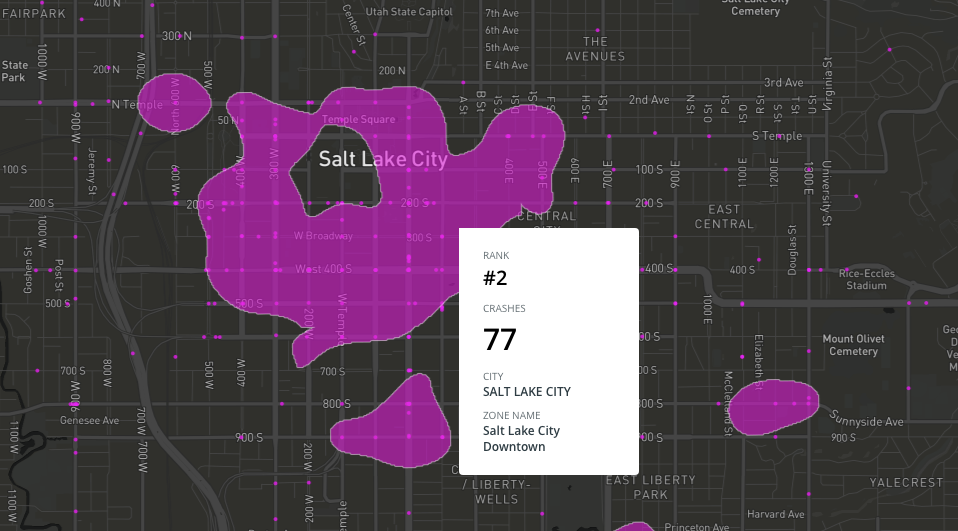 #3 Salt Lake City Community College S. City Campus: This location had a total of 28 crashes which is a big difference from the number one and two spot. What is more shocking is the four serious injuries, this is more than the most dangerous locations, which show us you can have a low amount of crashes but if they do happen they can be more detrimental than other areas. The center point for these crashes is on 1700 S & State Street. This is also located in an area where college students are frequenting which should be taken in consideration.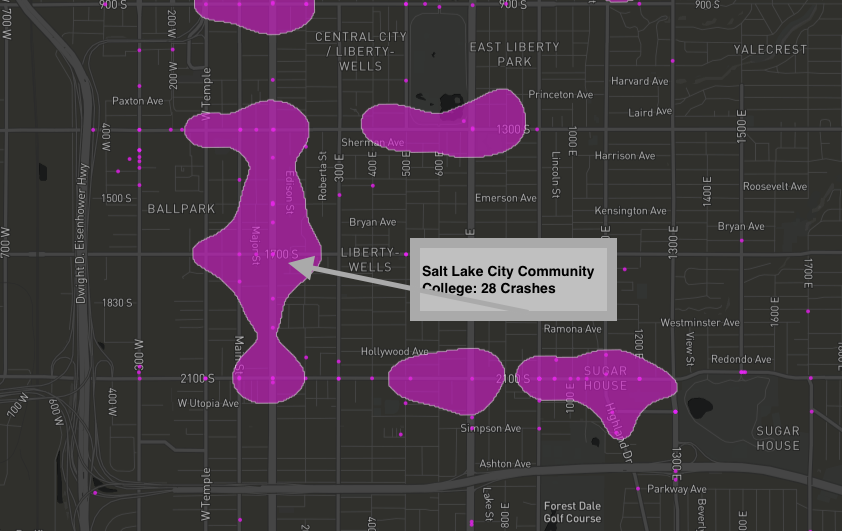 #4 Ogden – Downtown: This location centered on Washing Blvd. & 20th street has have 21 accidents in the past year and a total of 13 injuries with no deaths reported. What is interesting is that most of the accidents in this area are leading to injuries which means all of these accidents were serious. You can make a correlation with the several parks in the Ogden downtown area for the amount of bicyclist accidents/injuries.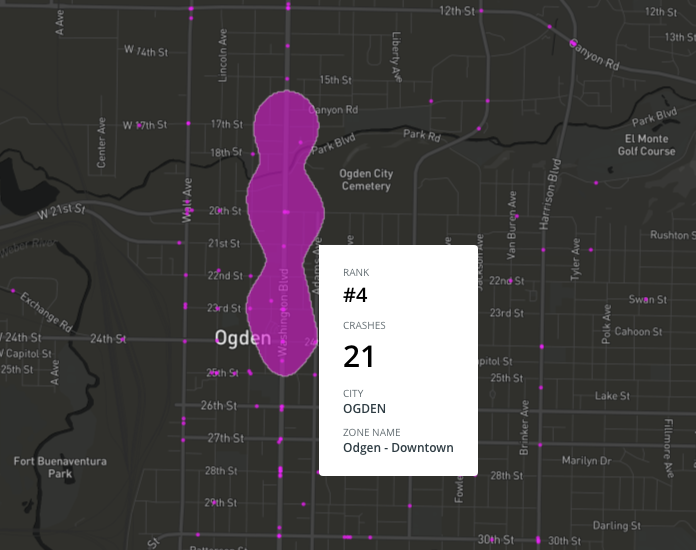 #5 Logan: This city is home to Utah State University, so it's not a shock that it made the top 5 most dangerous places for bicyclists. It has a total of 15 accidents with 8 injuries and no deaths reported. Again, out of all the accidents more than 50% of them resulted in injuries. This is a detail that is more revealing than having more accidents with less injuries. This location's center point is East 400 N. & S Main St.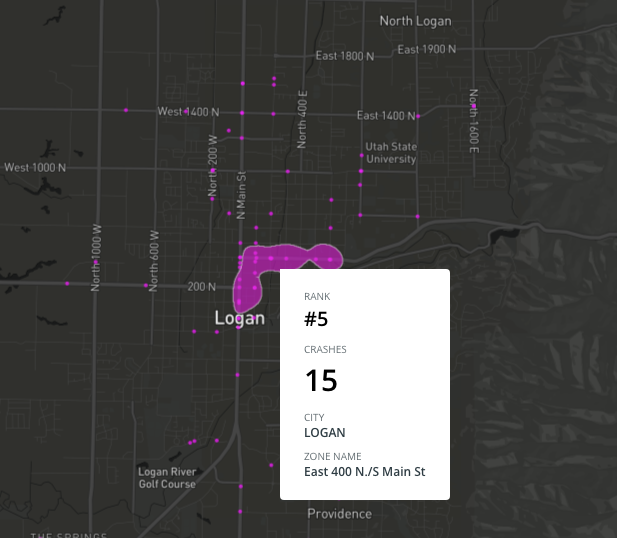 According to this study, roads in Utah are unique compared to the way other states built their infrastructure. Salt Lake City has one of the widest streets and largest blocks of any major city in the United States. This actually contributes to bicycle accidents because it increases the time riders are on the lanes when taking turns or changing lanes, leaving them more at risk of being hit. Also, drivers tend to drive more risky if the roads are wide which could put bikers in a dangerous spot.
Despite some bicycle riding safety measures put on by the city, Salt Lake City remains pretty dangerous for bicycle riders. The study closes with tips for riders who are often riding busy metropolitan areas. They suggest wearing a helmet, always ride in bike designated areas and make eye contact with drivers before making sudden moves.