Porch Pirates are the 21st century equivalents of marauding raiders from yesteryear. Gone are the days of campaigns on the open seas and cannon fodder. Instead these modern-era pirates have adapted, evolved and substituted the seascape of the open waters with urban and suburban landscapes.
In the United States, porch pirates have become a serious problem. With e-commerce sales exceeding 500 billion dollars in 2018, and projected to grow year over year, online sales continue to soar resulting in both an increase in packages and porch pirates.
Below are ten strategies and techniques that can be used to combat and help prevent package pirates from targeting your place of residence
#10 – Set Delivery Times & Dates
Several merchants allow customers to set predetermined dates or times to accommodate schedules. Companies like Amazon permit the user to set up set dates for respective prime dates and even grant credits for Amazon Days.
For members of Amazon Prime, customers can opt-in to these days. This strategy is a win-win-win for the merchant, the consumer and the environment. By consolidating packages into the least amount of packaging possible, customers can help minimize the carbon footprint for the packaging, reduce recycling and trash while mitigating the gas expensed to deliver said items. Prime members are rewarded with Amazon credit and the volume of deliveries are reduced resulting in less opportunity for porch pirates to strike.
#9 – Deliver to Lockers or Brick & Mortars
This is one of the most popular deterrents of porch pirating. Several large merchants including Amazon, Macys and Costco (amongst others) allow customers to deliver to the brick and mortar store in their neighborhood of choice. Amazon offers lockers in more than 900 cities in the United States alone!
Lockers
The largest e-commerce store, Amazon, provides one-time codes for locker usage alleviates porch pirates altogether.  These lockers are located at local convenience stores and university bookstores across the country.
Brick & Mortar
By selecting to use this option, if available, customers can drastically reduce opportunities for porch pirates to strike. Upside is porch pirating potential is essentially removed, downside is consumers have to take of their comfy slippers and substitute for a more traditional shoe built for the seasons when leave the house.
#8 – Send the Packages to Work
A great, hassle free way to combat porch pirates is to send the packages directly to work. Since the majority of packages are delivered during normal business hours, deliveries can be shipped to your work location! If a customer is physically present to receive a package, the odds of a porch pirate stealing the package quickly approaches zero.
#7 – Front Porch Package Storage Systems
Due to the spike in porch pirating and porch thefts in recent years, a market for preventative measures has emerged. Products like exterior weatherproof lockers and weatherproof pouches have become commonplace for individuals serious about combating porch thievery.
Many of these storage systems can easily blend into the ambient surroundings of a home and are secure from break-ins and punctures. Plus, this added level of deterrence helps push potential pirates away from the place of residence.
#6 – Two Way Video Doorbells
Video doorbells helps curb potential package larceny. With motion detected video monitoring systems now readily available and affordable, thieves can easily be caught redhanded in their tracks. Two-way video doorbells, like Ring and Nest, allow notifications that are sent to smartphones. Not only are the occupants of a home able to see a visitor, they can even talk in real time to any potential thief.
#5 – Make It Look Like Someone is Home
One of McCauley Caulkin's favorite techniques to deter burglars! By having porches brightly lit, leaving interior lights on while the home is unattended, creating a popup party with cardboard cutouts or simply having a car or cars in the driveway. Potential thieves tend to stay away from homes that are less than easy targets. The notion that a resident of the location may be home is enough to deter potential porch thefts.
Leaving lights on while unattended can add up from a financial perspective, but many exterior lights are solar powered and relatively inexpensive compared to yesteryear.
#4 – Deliver to a Neighbor's Home or a Friend / Family Member
Another great way to prevent porch pirates is to have packages delivered directly to a location where you now someone will be home. If you have a trusted neighbor that is retired, works from home or have a family member or close friend that lives nearby this is a great option.
Not only does this help eliminate porch piracy, but it also provides much needed opportunities to spend quality time and relationship building opportunities with those nearby. 
#3 – Get a Dog! If you don't have one plenty of great dogs are up for adoption!
Burglars tend to avoid residences with dogs. Dogs act as a deterrent for many criminals . Loud barking and the potential for an attack tend to steer most burglars away from homes with dogs.
In fact a recent Utah home's dog foiled a porch pirate's plan. The black lab thwarted this would be criminal.
If you don't have a dog, then there are plenty of great dogs that need adoption! From little floofy dogs, to large guard dogs, any dog can assist in the defense of a property. Thieves tend to pluck from homes that are easy pickings and residences with dogs tend to not qualify.  Man's best friend provides many services outside of companionship, and most burglars are looking for something easy to grab, not be grabbed by a dog!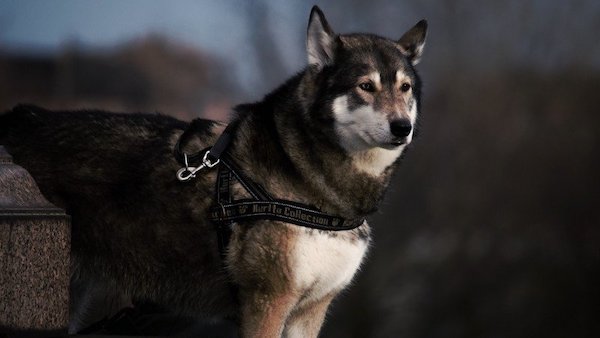 #2 – Add Delivery Instructions
Many large e-commerce retailers provide delivery instructions. For Amazon orders, end users can easily identify and provide direction for couriers. If you live in a frequented urban area that has large volumes of foot traffic then this tool can assist in helping to keep those packages hidden. Additionally, if you live in a home with a yard, you can direct the delivery to the side or backyards.
Be careful however to think about the directions listed. If there is inclement weather in the forecast, it is best to have the package delivered to a covered location. Don't want to have those packages soaking wet after a big winter storm!
#1 – Go to The Physical Store!
What's the #1 way to avoid porch piracy? How about getting off the couch and heading to the store! Yes, this approach requires an individual to put on pants, but going to the store facilitates a safe delivery process!
Yes, you'll have to wait in line and park a car, but the peace of mind and luxury of viewing items in person and trying on items is beneficial and gives buyers confirmatory bias. The added plus is a porch pirate has to actually break into the home to obtain any items purchased from the store.
The simple task of driving to a store can remove any anxieties and worries associated with online shopping and lead to a safer holiday season!